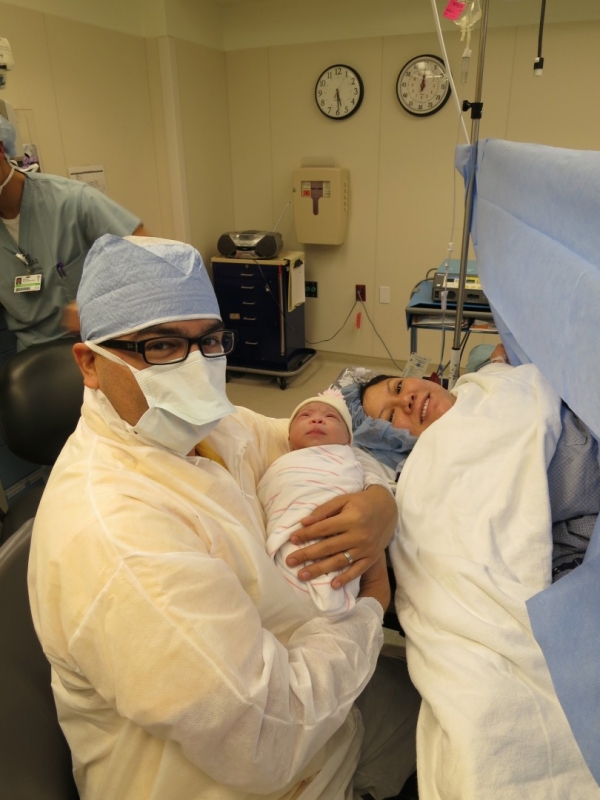 Helen had been in labor for 20+ hours, things weren't progressing as they should have. We called the doctor and a c-section was the next step. After an hour of prepping for the c-section, we were off to the races. I was given the medical covers you see in this picture by the nurses and told to come on in. Things were ready.
I sat by Helen's side, pretty much where you see me on this picture for a good part of the surgery until I heard a quick cry. Baby Claire was out of the womb and quickly she was whisked away to the warming table to be cleaned up and checked out. This picture really shows the most important moment that happened over the next few minutes when I got to walk over to Claire and cut the umbilical cord (more or less symbolically), and then I got to bring her back to Helen. This is where my life changed forever.
One funny thing that happened was that when she was born, she had a really lopsided head. She looked like the coneheads! The nurse obviously saw my concern and quickly said it was just swelling that occurs naturally and it would soon go away. She was right of course as Claire is completely normal now. In fact I knew of this and was expecting it but it isn't until you see it that it really hits you.